You Deserve the
Very Best Dental Care!
---
Our Commitment to Patient Safety
Even before the COVID crisis, patient safety was our top priority. Our practice stays current with safety recommendations from the American Dental Association (ADA), US Centers for Disease Control & Prevention (CDA), and the Occupational Health & Safety Administration (OSHA). You can rely on us to continue practicing rigorous infection control measures to ensure the safety of our patients and our team.
Lee Dental Care COVID-19 Safety Protocol
We are taking every precaution to keep our team and our patients safe from COVID-19 exposure. Please see the video below for details on how we are protecting our patients and our teams.
FACE COVERING POLICY UPDATE:
The CDC recently updated its COVID safety guidelines for dental practices and is now recommending that all patients wear a mask or face covering when not receiving treatment.
Patients who want to wait for their appointment in the reception area will be required to wear a mask or a face covering. We will have disposable masks available for those who need them.
If for any reason you are unable to wear a mask, we ask that you wait in your car rather than the reception area. When you arrive for your appointment, please call to let us know you have arrived and we will call or text you when we are ready for you.
We are also are asking that anyone who accompanies you to your appointment wait in the car rather than reception. This helps us ensure adequate social distancing.
Extraoral Suction System to Keep You Safe
At your next visit to the office, you will notice a new addition to our safety protocol - the ADS Extraoral Suction System.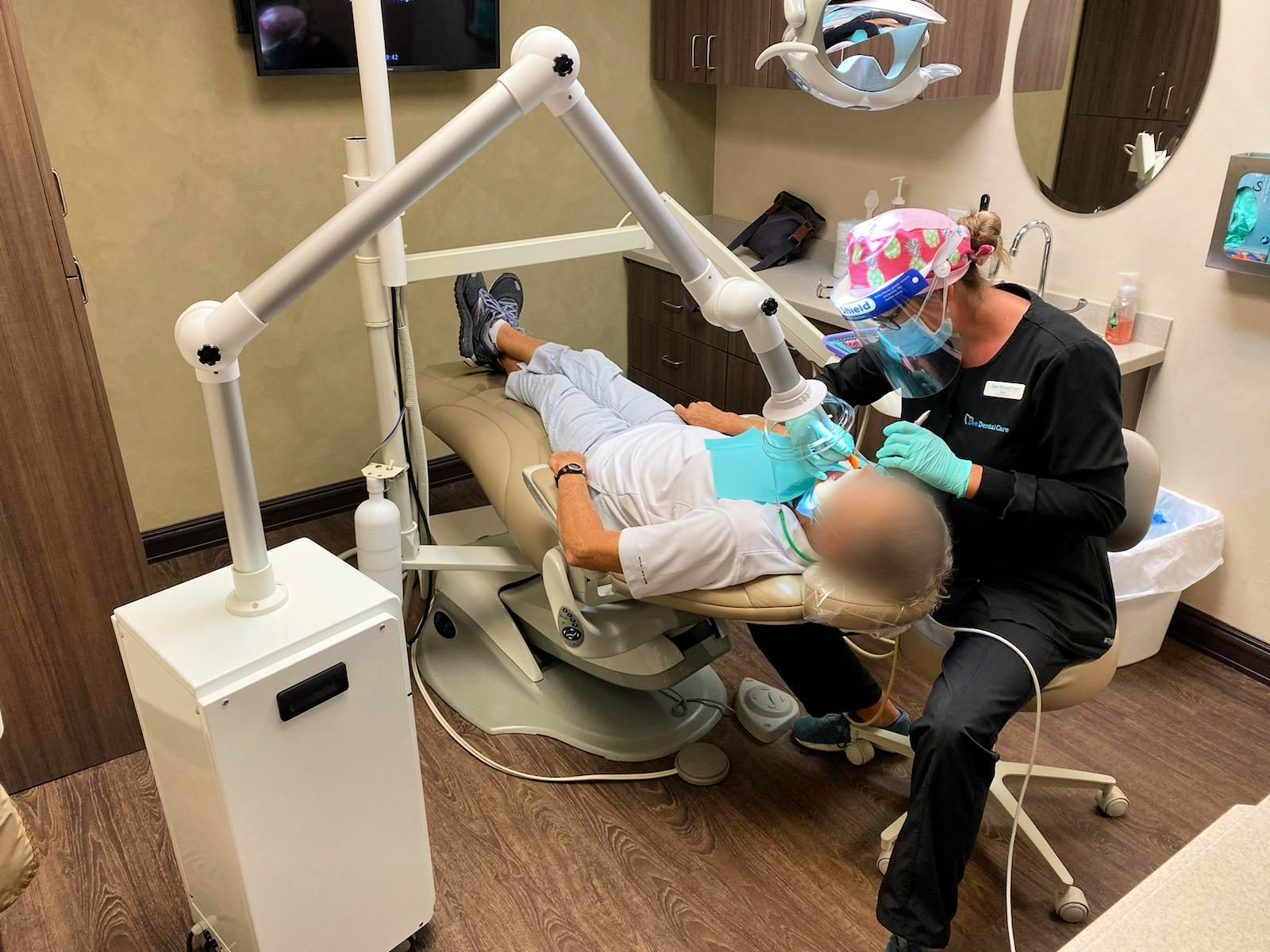 The extraoral suction system provides high volume removal of the droplets and aerosols that are produced during dental care. These are then passed through a medical grade filter and disinfected with UV light to eliminate contaminants.
By preventing droplets and aerosols from getting on the patient, the team member, or the surfaces in the operatory, this system is an important addition to our infection control protocol.
This video describes the system we are using and the protection it provides in more detail.
We are so very proud to be voted Best Dentist and Best Implant Dentist for the second year in a row in the 2019 NewsPress Reader's Poll.
It was a huge honor to once again be selected as a Neighborhood Favorite in 2019 by Nextdoor.com members in our area.
Our heartfelt thanks to all our wonderful patients!
We would not have these accomplishments without you!!
Since 1983, Lee Dental Care has served the Fort Myers, North Fort Myers, and Cape Coral, FL communities with the most convenient, professional, and affordable dental care available. As a preventive-oriented family practice, Drs. Yassamin Lenzi, Efrain Plaza, Annelise Perez, Emilio Rodriguez, and Paul Uliasz along with our team are dedicated to providing personalized care in a warm, welcoming, pleasant atmosphere. Don't just take our word for it, see what our patients say about us!
The best way to decide if we are the right dentist for you is to ask patients that already know us.
To learn more about Lee Dental Care, our doctors, and the comprehensive care we provide, please feel free to contact our Fort Myers dental office to schedule a complimentary consultation.