With All-on-4® Concept You Can Have a Brand-New Smile in Just One Day!
Imagine being able to bite into a steak or an apple. Imagine saying goodbye to denture glue and never having to worry about how well your dentures fit. Imagine being able to speak and smile with confidence. And imagine accomplishing all of this in just one day! All-on-4® Concept makes this possible.
Lee Dental Care is proud to offer Full Arch Implant Rehabilitation (FAIR), otherwise known as All-on-4® Concept. This innovative one-day implant procedure will leave you with a fixed, full arch bridge. With All-on-4® Concept you will have the closest possible thing to natural teeth without the inconvenience that typically comes with traditional dentures.
Is FAIR or All-on-4® Concept Right for Me?
All-on-4® Concept may be appropriate for you if you: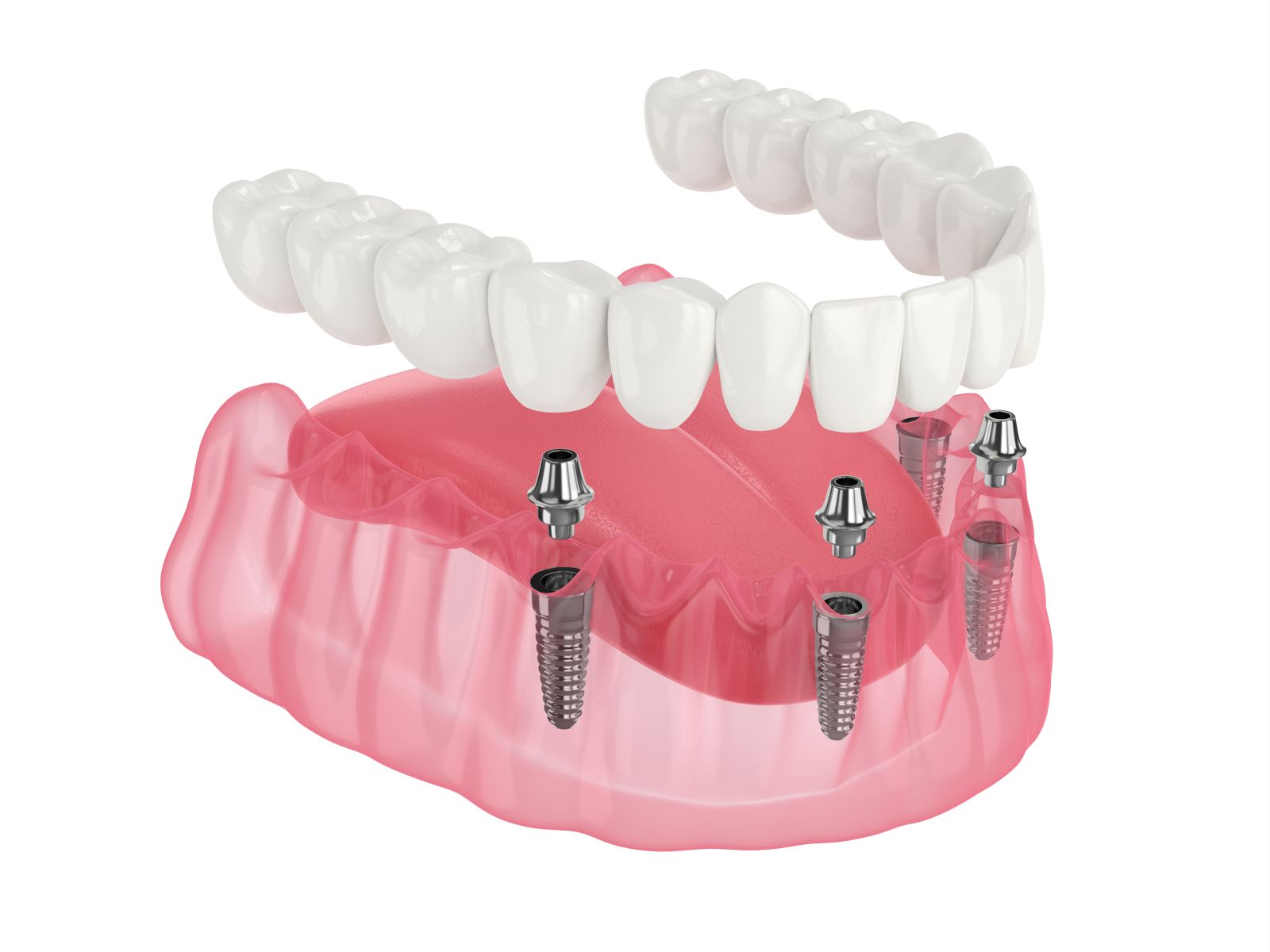 Currently wear dentures and want a more comfortable, convenient solution
Have a gag reflex and cannot wear dentures
Have missing and/or decayed teeth and are facing the prospect of full mouth dentures
Are not a candidate for traditional implants
Need a full mouth reconstruction but don't want to undergo multiple procedures over a long period of time
Are looking for a more affordable option to a full mouth reconstruction
Your Lee Dental Care All-on-4® Concept team will consult with you to review your dental history and your desired results so he can help you determine if All-on-4® Concept is a good option for your unique needs. Not everyone qualifies for Full Arch Implant Rehabilitation or All-on-4® Concept.We offer a variety of financing options to help make All-on-4 more accessible.
The Benefits of All-On-4® Concept
The All-on-4® Concept approach requires four or five dental implants. The number of implants is determined by the surgeon. This not only means a lower implant cost, but a minimum of downtime required for the procedure and recovery. The procedure is typically completed in a single visit and takes less than three hours. After the All-on-4® Concept procedure, most patients have a completely functional set of permanent teeth.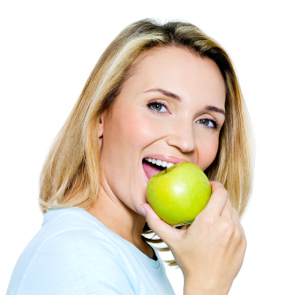 Unlike traditional implants, All-on-4® Concept implants are placed at a 45-degree angle. Because of this angled placement, the risk to sinus and nearby nerves is minimized and the additional expense sinus and nerve relocation surgeries prior to the procedure is avoided. The angled placement also means the implants contact a larger surface area of the jaw, providing added support under the pressure of biting and chewing. This can lead to improved durability and less long-term cost.
Because only four implants are required patients who may not be candidates for traditional implants because of bone loss may be able to receive All-on4® Concept. Each patient has to be examined to determine the amount of bone and density of the bone to become a candidate for this procedure.
The implants used in All-on-4® Concept are made of titanium because of its ability to fuse to living bone. Over time, the implant becomes part of the jawbone. Not only does this provide a strong, long-lasting foundation for your new teeth but it also helps prevent future bone loss and jawline recession. Maintaining the jawbone helps maintain a more youthful facial shape.
What to Expect from All-on-4® Concept Treatment
The first step of treatment is careful planning. This begins with a 3D CAT scan of the jawbone which is used to create a model of the jawbone. This model is used with virtual reality software for careful planning of implant placement. Our experienced dental implant surgeons will leverage healthy bone structure for optimal results. If there are teeth on the arch that need to be removed prior to the procedure, those extractions will be scheduled.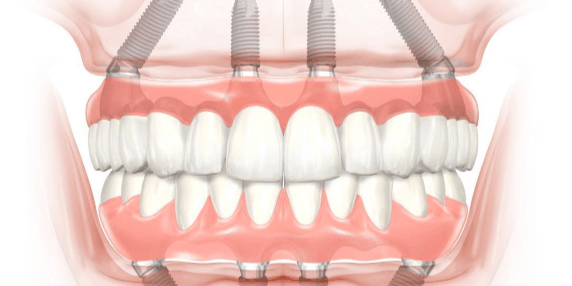 On the day of the implant procedure, the patient receives a local anesthetic. At least four titanium implants are placed using a minimally invasive, sometimes computer-guided surgical technique. After the implants are placed, a temporary denture will be fixed, or screw retained to the implants. This denture will be fully functional, and most patients are able to resume the normal activities after a day or two. The entire procedure generally takes no more than three hours.
It will take between three and six months for the implant sites to heal and for the titanium posts to fuse with the jawbone. At the end of that time, the patient will return to have their custom fabricated permanent bridge affixed to the implant supports.
Sound intriguing? Please call us at (239) 201-2564 to schedule a free initial consultation with one of our implant specialists to find out if All-on-4® Concept is right for you.