November 2023
Gratitude and Giving Back

As the holiday season approaches, it's a time when we reflect on the things we're thankful for and express our gratitude. At Lee Dental Care, our dental team has so much to be thankful for, and at the top of our list are the wonderful patients who entrust their dental care to us. We know that our patients have many options when it comes to choosing a dental practice, and we are genuinely appreciative of the trust they place in us. In the spirit of gratitude, we recently had the privilege of participating in a Free Dental Day, and we'll share the heartwarming details of that experience in this blog post.
A Day of Giving Back
In the spirit of giving back to our community, the Lee Dental Care team eagerly volunteered to host and participate in a Free Dental Day on November 18. This special event was made possible through the generous sponsorship of the non-profit organization, Smiles for the Community, and held here at Lee Dental Care, It was a day filled with purpose and compassion, as we set out to make a positive impact on the lives of community members who do not otherwise have access to dental care.
Our team joined forces with our sister practices and other dedicated volunteers from the community. Together, we provided dental care to 228 patients who had their choice of a cleaning, an extraction or a filling free of charge. The sheer number of patients we were able to assist was humbling and reinforced our commitment to serving our community. During this event, we collectively performed 656 procedures. The total value of the dental care provided amounted to an incredible $75,608.
Transforming Lives, One Smile at a Time
While it may sound like a cliché, the Lee Dental Care team derives immense satisfaction from helping people regain their confidence through their smiles. There's something truly special about knowing that we've played a part in transforming someone's life by improving their dental health and appearance. Whether it's through a thorough cleaning, tooth-saving fillings, dental crowns, or crafting a well-fitted denture, the joy of witnessing a patient leave our Fort Myers, FL office with a wider, more confident smile never loses its magic.
As we reflect on this season of gratitude and giving, our hearts are filled with warmth and appreciation. We're grateful for our amazing patients who continue to support us, and we're thankful for the opportunity to give back to the community that has embraced us. Our commitment to providing exceptional dental care and making a positive impact on the lives of those around us remains unwavering.

In conclusion, we'd like to extend our heartfelt thanks to each and every one of our patients. Their trust allows us to spend our days doing what we love most—helping people smile brighter and healthier. We look forward to continuing this journey of gratitude and giving, both within our practice and within the Fort Myers, FL community.
---
October 2023
Behind Every Great Smile, There's a Great Dental Hygienist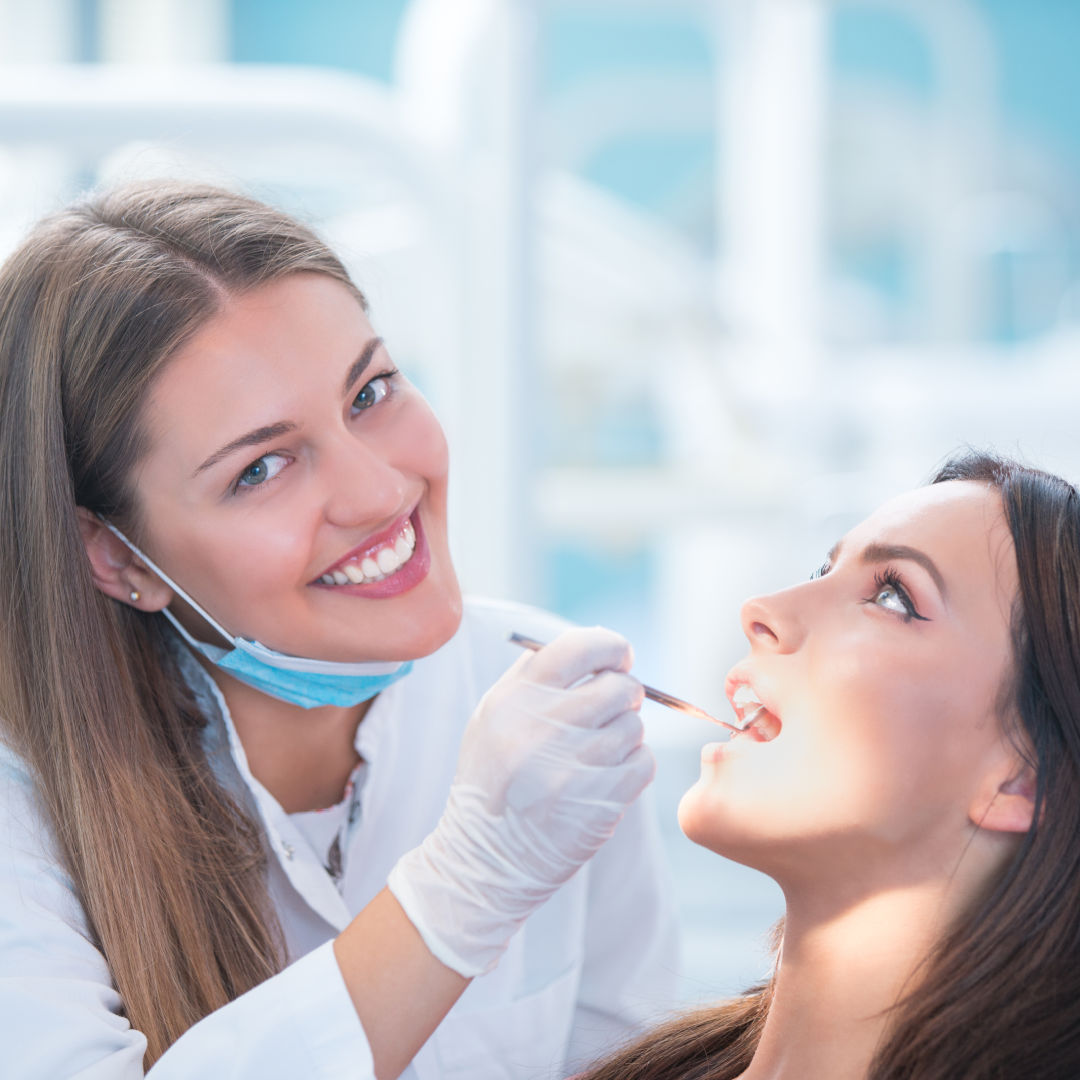 Hey Fort Myers, have you ever sat in a dental chair, enjoyed a little small talk, got your teeth cleaned and polished, thought, " Was that the dentist? Was that a Dental Tech?" Well, allow us to brush away any confusion. In honor of Dental Hygiene Month, let's take a moment to recognize and celebrate the role of Dental Hygienists in keeping our mouths healthy.
Dental Hygienists at Lee Dental Care: The Backstory
A Dental Hygienist isn't someone who just decided one day to take up cleaning teeth. Oh no, my friend! Have you ever wondered why they seem to know so much about your gums, teeth, and mouth? It's because these professionals undergo rigorous training and education.
The expertise they bring to Lee Dental Care comes from comprehensive training and education. They typically complete an associate degree in dental hygiene, and many continue on to earn bachelor's or master's degrees. And let's not forget about that tough licensing exam they ace!
A Day in a Life of a Dental Hygienist: So Much More Than Polishing Teeth
Beyond cleaning your teeth, Dental Hygienists play an essential role in your dental care and even your general health care. It would not be a stretch to say you can think of them as guardians of your oral and systemic health.
It may seem to you like the Hygienist is focused only on cleaning your teeth but in fact they are on the lookout for signs of gum disease as well as other diseases or abnormalities. Your Dental Hygienist is on the front line of your health. Their education and training includes identification of early signs of serious disease that can present in the mouth. They can and do point out such signs when they see them so patients can follow up with the appropriate medical doctor.
When you are in the chair at Lee Dental Care, it may seem like tooth cleaning doesn't require a great deal of physical effort. But that's only because a great Hygienist makes it look easy. Dental Hygiene requires a great deal of upper body exertion, especially if tartar and plaque have built up. Let's put it this way, we don't recommend challenging your Dental Hygienist to an arm-wrestling match!
Finally, Dental Hygienists educate their patients on how to play their part in maintaining a healthy mouth. They demonstrate proper cleaning techniques, point out any areas that are being neglected, and make recommendations for any concerns the patient may bring up. In this way, Hygienists empower their patients to take their oral health into their own hands between visits.
Understanding the Difference Between the Hygienist and the Dental Assistant: One Team, Very Different Roles
We have noticed that patients frequently do not understand the different roles in our office, other than knowing the person with the drill is the dentist. There is often confusion between the Dental Assistant and the Dental Hygienist, with many patients thinking these roles are interchangeable. However, the roles are quite distinct with no overlap in duties. While both are involved in direct patient care, their duties, responsibilities, and areas of expertise are very different.
As the Dentist's strong right hand, the Dental Assistant plays a crucial role before, during, and after treatment here at our Fort Myers office. They are responsible for ensuring treatment rooms are well-prepared, patients are welcomed and comforted before and during treatment, assisting the dentist during treatment, explaining treatment plans, and if that's not enough, they also do a great deal behind the scenes to manage equipment, materials, and paperwork to help Lee Dental Care run smoothly. But one thing they never do – clean a patient's teeth!
Conclusion
So, the next time you lean back in that dental hygiene chair at Lee Dental Care in Fort Myers, you'll know exactly who's taking care of your teeth and gums. Remember their hard work, dedication, and the important place they hold in maintaining your overall oral health. And while we're at it, let's also floss regularly, shall we? They'd appreciate it!
---
September 2023
Deep Cleanings: Everything You Need to Know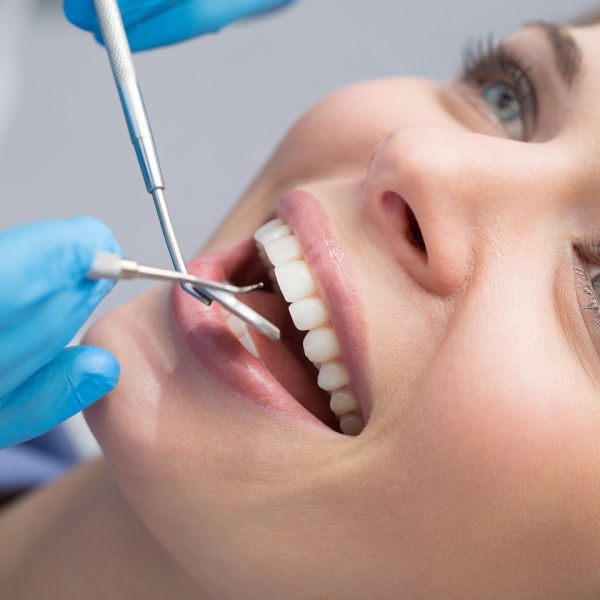 The deep cleaning is one of the most misunderstood services Dental Hygienists provide. Here at our Fort Myers dentist office, we have encountered patients who are doubtful about the benefits a deep cleaning can provide, skeptical about the amount of time it takes, or both. In this blog, we hope to take some of the mystery out of the deep cleaning.
My teeth look fine, why do I need a deep cleaning?
Some deep cleanings are clearly warranted by visible buildup of plaque and calculus (tarter) on the teeth. In other cases, patients get plaque and calculus buildup below the gumline where it is not easily detected by looking at one's teeth in the mirror. Left to flourish, this buildup can cause serious problems and even lead to tooth loss. The bacteria in this buildup will eventually cause inflammation and can essentially "eat" away at the gums and the bone that support the teeth. Not only do these bacteria affect the teeth, gums, and bone it also affects the heart, lungs, and brain.
For most of our Fort Myers dental patients, regular routine cleanings are sufficient to maintain healthy teeth and gums. However, in cases where a patient is returning to our Fort Myers office after a long period with no routine cleanings, if they have gum disease, pre-existing conditions like diabetes, or if they have buildup below the gum line, a deep cleaning may be needed.
What is involved in a deep cleaning?
For gingivitis, if there is inflammation of the gums but no periodontal disease present will do a more thorough cleaning than a "normal" six-month prophylaxis cleaning. This is called a gingivitis scaling. In non-dental terms, gingivitis is gum disease in its early stage whereas periodontal disease is mid and late stage gum disease.
For heavy buildup that is visible on the teeth, the deep cleaning approach typically used is called full mouth debridement. This type of deep cleaning will focus on the teeth above the gumline. Your Lee Dental Care hygienist will use special tools to remove the buildup to protect the teeth from decay.
When there is buildup below the gumline, and periodontal disease is present, the deep cleaning approach used is called scaling and root planing. In this type of cleaning, your Fort Myers Dental Hygienist will meticulously remove plaque and tartar from the surfaces of the teeth and their roots below the gumline. In addition, the roots may be smoothed to prevent further buildup.
These types of cleanings will help to preserve the teeth by preventing or arresting the progression of gum disease, which is the leading cause of tooth loss.
Why do some deep cleanings take longer than others?
Tools and Techniques Used. Hygienists have a choice of approaches to the work of deep cleaning and depending on which tools and techniques they use; the cleaning may take what seems like a very short time but reflects using the most advanced approach.
Extent of Gum Disease: If gum disease is in its early stages, the deep cleaning process may be relatively quick. For more advanced gum disease, more extensive cleaning and treatment is required so it will take longer.
Number of Quadrants Needing Treatment: Dental cleanings are often divided into quadrants (upper right, upper left, lower right, lower left) with some patients only needing cleaning in one or two quadrants. The time needed for a deep cleaning will vary depending on the number of quadrants involved.
But really, why do I need a deep cleaning?
Deep cleaning is a powerful first-line tool to prevent or arrest the progression of gum disease. Left untreated, serious gum disease can require surgery. For this reason, it is prudent to go ahead and have that deep cleaning or root planing and scaling at Lee Dental Care when it is recommended.
Plaque and tartar below the gumline causes inflammation and detachment of the gum from the tooth. This leaves more tooth and possibly the root exposed and vulnerable to decay. Deep cleaning to remove that plaque and tartar reduces inflammation so gums can re-attach to the teeth, protecting more of the tooth from damage or decay.
Finally, bacteria in the mouth can cause bad breath. An added benefit to deep cleanings is fresher breath.
And if all that isn't enough, research has linked gum disease to many health conditions, including diabetes, heart and kidney disease, Alzheimer's, asthma, osteoporosis, and cancer. If you strive for good health, your gum health should not be neglected. Your Fort Myers dental team is here to ensure that you have the best possible oral health.
---
August 2023
Caring Dentistry: Your Comfort and Well-being Matter Most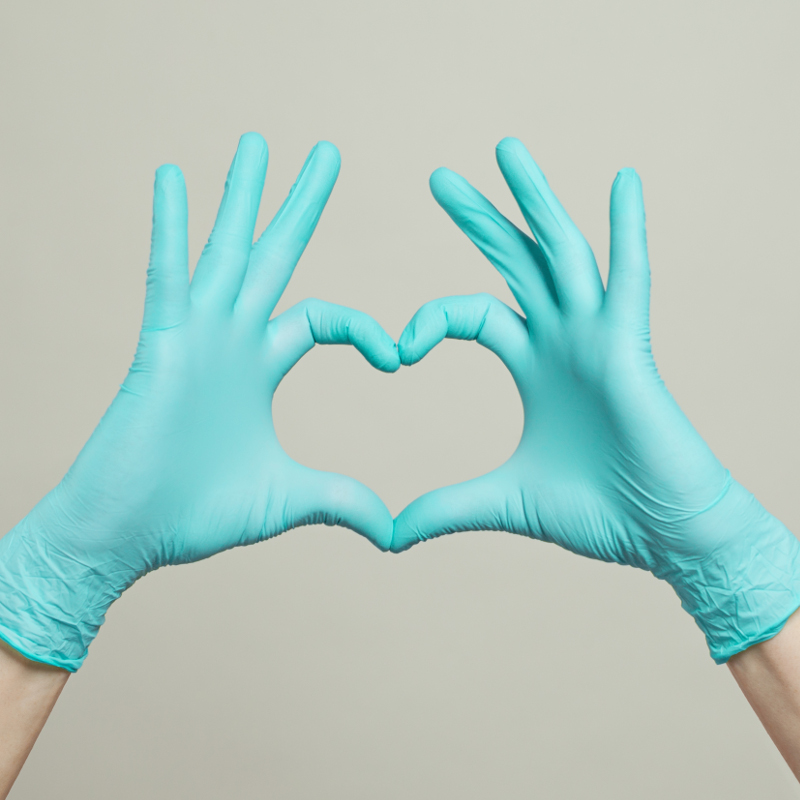 Our Fort Myers, Florida practice's commitment to exceptional dental care can be summed up in two simple words: We Care. In this blog, we'll delve into the heart of Lee Dental Care's philosophy and explore how it translates into a warm and compassionate experience for each and every patient.
We Care About Your Time
Time is a precious resource, and we respect yours. We recognize that scheduling dental appointments requires rearranging your busy life. That's why we make every effort to minimize wait times and ensure that your visit to our Fort Myers dental office flows smoothly. Our reception area offers a comfortable atmosphere with complimentary coffee, water, television, and magazines to keep you entertained. The Lee Dental Care Front Desk Team is always ready to answer any questions you might have while waiting.
We Care About You as an Individual
Walking through our doors, you're not just another patient – you're a valued individual. We're genuinely thrilled to welcome you because we understand that Fort Myers, FL offers many choices when it comes to dental care. Your trust in us is something we deeply appreciate, and we're committed to showing our gratitude at every interaction.
Every member of the Lee Dental Care team, from your first phone call to your time in the dentist's chair, is dedicated to building a personal connection with you. We want to know your preferences, your likes, and how we can make your dental experience as comfortable as possible. At Lee Dental Care, you'll never feel like just another appointment; you're an important part of our dental family.
We're also sensitive to the fact that some patients experience anxiety about dental visits. Our team is here to support you, providing a calming and safe environment that helps you receive the care you need. For those who have postponed dental care out of embarrassment, we're here to extend understanding and compassion with no judgment. We meet you where you are and work together to restore your oral health.
We Care About Your Comfort
From the moment you step through the door of Lee Dental Care, your comfort is our priority. Our friendly Dental Assistants are dedicated to ensuring you feel at ease during your visit. We treat our patients the way we'd treat our own family members, with warmth and kindness.
Our treatment rooms are equipped to enhance your comfort, offering amenities like television, and, on request, headphones, and heated blankets. These small touches are designed to make your experience at our Fort Myers dental office as relaxed as possible. Throughout your treatment, our Dental Assistants, Dentists, and Hygienists will communicate every step of the process, ensuring you're informed and involved.
We Care About Your Individual Needs and Goals
Your dental needs are as unique as you are, and we're committed to understanding them fully. We take the time to listen attentively, so we can provide tailored treatment recommendations that align with your goals.
At Lee Dental Care, our primary focus is preventive care. We aim to help you preserve your natural teeth and prevent costly treatments down the line. We encourage regular cleanings and exams, which enable us to catch and address issues early, when they're less complex and costly to treat. We also provide education on effective at-home oral care practices to help you maintain a healthy smile between visits.
If more extensive treatment is needed, we're here to guide you through your options. We present the pros, cons, and costs of each approach, empowering you to make informed decisions about your oral health. We understand that budget constraints can sometimes limit treatment possibilities. In such cases, we're committed to working with you over the long term to achieve the smile you desire.
Conclusion
Our Fort Myers dentist office is built upon the foundation of caring – caring for your time, your individuality, your comfort, and your unique needs. As you navigate the world of dental care, remember that you're not just another patient to us – you're an integral part of the Lee Dental Care family. Your well-being is our top priority, and we're here to support you every step of the way on your journey to optimal oral health and a beautiful smile. Schedule your appointment with us today and experience the difference that "We Care" makes.
---