We recognize that all our patients are unique and deserve to receive dental care that reflects their individual needs. Our experienced and talented dental team is committed to working with you and your family to create a comfortable, stress-free, and rewarding dental experience every time you visit our practice.
We are pleased to welcome you and your family, and we look forward to working with you.
---
Ramona
Regional Manager
Ramona brings more than 25 years of business management experience to her role as Regional Manager. Ramona's diverse background encompasses expertise in dental customer service, management, human resources, and finance. She keeps things running smoothly and works closely with Dr. Paul to keep the practice focused on its core values and vision. Ramona leads with creativity, a solutions-oriented mindset, and a deep commitment to maintaining the patient-centric practice that provides the personal care our patients have come to expect.
In her free time, Ramona enjoys spending time with her family and traveling. An adventurer at heart, Ramona is training to be a small-plane pilot and heads to the skies as often as possible.
---
Evelyn
Office Manager
With her extensive background in administration, Evelyn thoroughly understands the administrative phase of treatment. Evelyn makes patients feel welcome and appreciated from the minute they walk in the door. Her mastery of administrative systems and unmatched efficiency enable her to make the administrative process pleasant and stress-free for patients.
As a long time Lee County resident, Evelyn enjoys spending time with her family and friends taking advantage of all that Southwest Florida has to offer, from the cultural cuisines to the beautiful beaches.
---
Lacey
Assistant Manager
Lacey has been with Lee Dental Care for seven years. A familiar face at the front desk, she handles the busy day-to-day with a quiet, friendly approach. Lacey keeps on task with efficiency and a smile, which ensures a great patient experience.
Lacey is a mom of two and enjoys fishing and spending time outdoors.
---
Ashley
Patient Coordinator
Ashley is a graduate of Florida SouthWestern State College. She brings fresh ideas and a thorough understanding of patient communication. Ashley's kind and friendly demeanor allow patients to easily transition through the dental care process. Ashley's ability to speak Spanish enables her to translate and ensure patients understand their treatment plan and care instructions.
On her off time, Ashley enjoys providing community services through events with her church and local schools. She loves dancing and going to the beach. She is hoping to continue her education in Dental Hygiene.
---
Jackie
Insurance and Billing Coordinator
Jackie enjoys working with patients to ensure they get the most from their insurance benefits. Her goal is to make sure patients understand their financial obligation, how their benefits will be applied, and to relieve the worry of paperwork. Jackie started in the dental field in 1998 and joined Lee Dental Care in 2014. She enjoys working in a positive, family-oriented office and is happy to help patients get the care they need, affordably.
Most of Jackie's free time is spent with her much-loved son.
---
Jessica
Patient Coordinator
Jessica offers superb phone skills that have been used for training sessions. Her pleasant and positive attitude puts patients at ease. Jessica brings extensive knowledge of insurance verification and this expertise enables her to answer the more complicated insurance questions.
In her off time, Jessica volunteers with her son's school. Jessica, who also speaks German, has lived in both Germany and England. Jessica loves to travel and is an avid movie buff.
---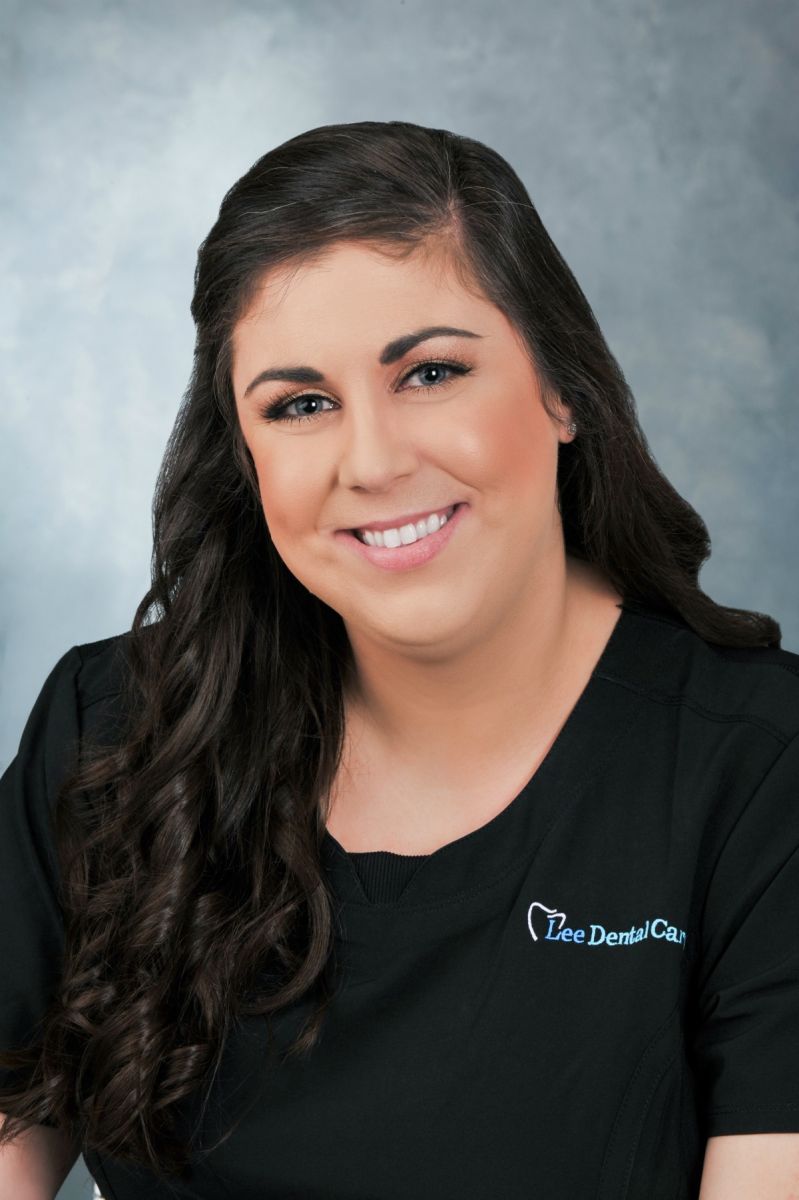 Rebecca, BS, CRHD
Lead Dental Hygienist
Rebecca has been in the dental field for several years and received her hygiene license in 2014. Rebecca has received an Associates in Science in Dental Hygiene as well as a Bachelor of Science in Psychology. Rebecca gets a great joy out of ridding patients of their dental anxiety and making them comfortable with their smiles again.
Rebecca spends her time traveling and loves to read.
---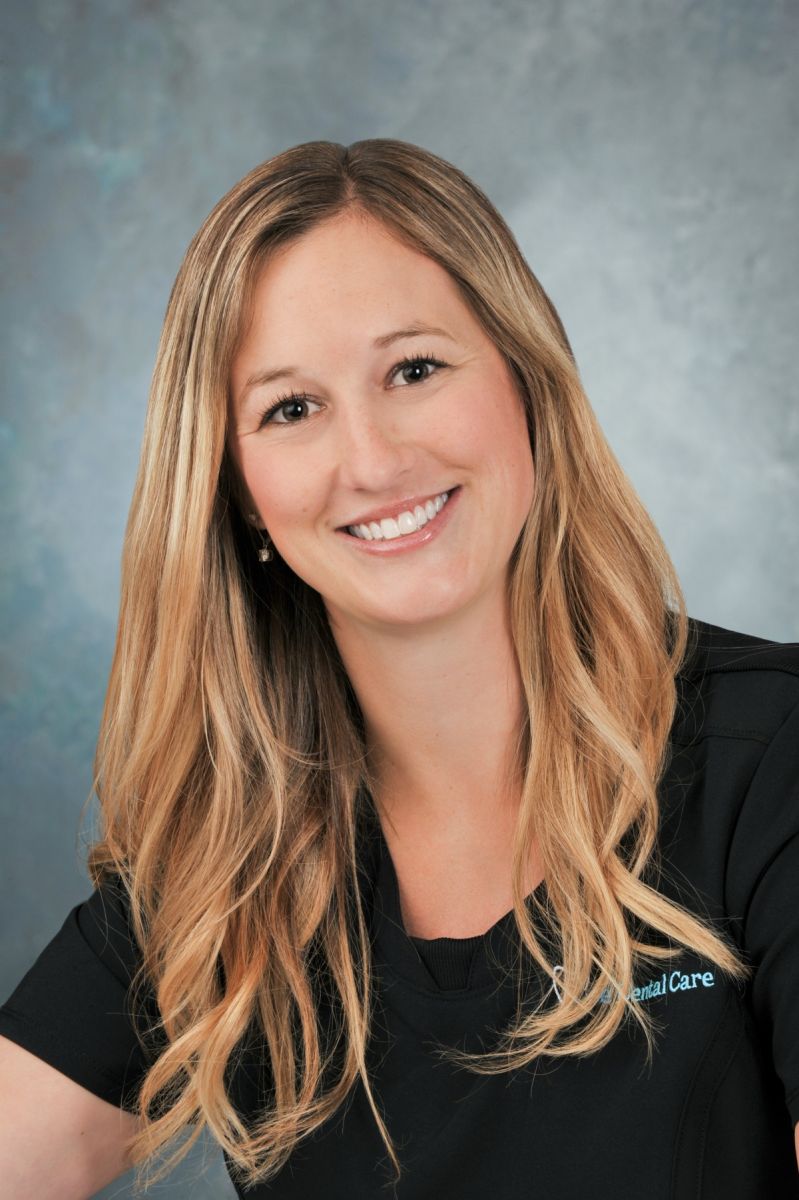 Nikki, BS, CRHD
Dental Hygienist
Nikki has been with Lee Dental Care since 2014 and has been a great asset to the hygiene department. She enjoys educating patients on their dental health while being gentle and efficient during cleanings. Her kind disposition is very comforting to even the most anxious of patients.
A wife and a mother to a toddler, Nikki keeps busy spending time outside, golfing, and doing yoga.
---
Shannon, CRDH
Dental Hygienist
Shannon has been in the dental field for 20 years and received her hygiene license in 1997. Shannon shares over a decade of experience in the hygiene field with her patients. She has never met a stranger and forms great bonds with her patients sharing her down home personality.
Shannon keeps busy running three boys to sports and spending time with her husband.
---
Michelle, RDH
Dental Hygienist
Michelle was raised in Fort Myers and recently moved to Alva where she spends most of her time on her new fixer-upper house. She enjoys spending time with her family and friends.
Four and two year- old daughters keep her busy and on her toes. When she is not busy working on her house or taking care of her daughters, Michelle enjoys cooking exotic foods, reading, chocolate, and helping others.
---
Denise, CRDH
Dental Hygienist
A Cape Coral native, Denise graduated from South Florida Community College. She has spent over 15 years working in the dental field. Denise finds the restoration of patients' confidence and smiles through dental treatment the most rewarding part of her job. She enjoys building long term relationships and making dental visits fun for her patients. Because Denise is bi-lingual she is able to communicate with Spanish speaking patients to facilitate complete understanding of treatment plans.
Denise likes to spend her leisure time on healthy living activities and traveling with her husband and their three dogs.
---
Stephanie, RDH
Dental Hygienist
Stephanie has 15 years of dental hygiene experience. In addition, Stephanie has administrative experience that enables her to foresee scheduling issues and tactfully avoid them. She has a clear understanding of the team environment and brings positive outlook to the hygiene department.
On her off-time Stephanie enjoys spending time with her family and friends, traveling, reading, and scrap-booking all her amazing photos.
---
Ron
Head Dental Assistant
Ron's knowledge of dentistry – he holds a Doctorate of Dental Medicine from the Dominican Republic – allows him to help patients understand their treatment. He's been with us since 2014 and loves helping people smile. As the Head Dental Assistant, Ron assists the doctor with procedures. He also reviews treatment plans with patients, clearly answering their questions. Additionally, Ron manages our assistants and scheduling to keep the flow moving smoothly. Ron is fluent in English and Spanish.
Ron's free time is spent with his family. He also enjoys working out, playing baseball, and traveling.
---
Mike
Dental Assistant
Mike started in 2014 with Lee Dental Care and has exploded into the profession: soaking up everything that he has come in contact with. He has a natural ability to lead with direction, keep the doctor on task and on time (as much as possible), and help our patients feel their best. Patients are put at ease by his confidence and explanation of each step.
Mike enjoys fishing, boating, and traveling when he has the chance.
---
Wendy
Dental Assistant
Wendy's warm and welcoming manner immediately makes patients feel safe. She has been with Lee Dental Care since 2014, bringing with her several years of experience. She loves working in a family-friendly office where our patients are the top priority. Wendy prepares patients for treatment, explaining what will happen and making sure they're comfortable in the chair. Staying at her patient's side, she assists the doctor with the procedure and talks with the patient about what they're doing. Wendy is able to communicate with patients in both English and Spanish.
Outside of work, Wendy loves going to the beach and traveling to new-to-her places.
---
Kayla, CDA, EFDA
Dental Assistant
Kayla's fun, bubbly demeanor creates a welcoming and comfortable environment for patients. She particularly enjoys working with first-time, nervous patients and the elderly. Her outgoing personality combined with her ability to follow through enables her to encourage patients to complete treatment.
In her free time Kayla enjoys spending time with her family and friends, taking care of her farm animals, and enjoying the Florida sun.
---
Shelly, CDA
Dental Assistant
Shelly's expanded knowledge in Orthodontics, Oral Surgery, and General dentistry encourages patients to understand alternate standards for treatment. Her professional work ethic provides patients an organized and optimized course of treatment.
Shelly enjoys spending time helping her daughters at their school, going to the beach and spending time with the family poolside.
---
Kim, CDA
Dental Assistant
Kim recently relocated to Florida from Pittsburgh, PA. Kim's joy in meeting new people and her compassion have been welcome additions to our team. Kim has worked in the industry in a wide range of specialties. She donates her time to the community through Outreach Programs, Toys for Tots, and Habitat for Humanity.
Kim spends as much time as possible with her daughter and granddaughter. Together they enjoy days at the beach, travel, and sampling the local cuisine. Kim appreciates Florida's pet-friendliness and takes her dog Daisy everywhere.
---
Dodie
Dental Assistant
Fort Myers native Dodie brings an understanding of the community that only a native can provide. As a Dental Assistant, Dodie appreciates the opportunity to connect with her patients, ensuring that they fully understand treatment recommendations.
In keeping with her commitment to the Fort Myers community, Dodie enjoys volunteering with Dentistry from the Heart and feeding the homeless.
---
Isa, CDA
Dental Assistant
Isa's positive and compassionate demeanor puts patients at ease. She has a thorough understanding of advanced techniques in temporary fabrication. Isa takes great pleasure seeing her patients' new smiles after treatment is complete. Isa is fluent in English and Spanish.
Isa prefers to spend her spare time with her daughter and family. Favorite pastimes include traveling, singing, skating, and driving fast. Isa loves outdoor activities like hiking and enjoys the beach.
---
Daleth, EFDA
Dental Assistant
With her positive attitude and ability to learn quickly, Daleth has rapidly become a valuable team member. Because Daleth is multi-lingual she is able to communicate with Spanish and Portuguese speaking patients to facilitate complete understanding between patient and doctor.
She works with teenagers as a Youth Group Leader with her local church and brings those leadership abilities to Lee Dental Care.
---
Patty
Dental Assistant
Patty has expanded knowledge of dentistry. Patty has a Bachelor's in Aquaculture and participates in the active care of the environment. Patty's multi-cultural background allows her to communicate and fully understand patient needs from various cultures.
In Patty's off time she enjoys spending time with her children, ballroom and tango dancing, fishing and enjoying the great outdoors.
---
Lisa
Dental Assistant
Originally from Cuba, Lisa has come to Lee Dental Care to gain firsthand knowledge about what it takes to be a dentist. Lisa hopes to become a dentist and is currently applying to dental schools. Lisa is bi-lingual, speaking both English and Spanish fluently.
Her favorite thing to do is go to the beach and spend time with her dog.
---
Paulina
Safety Coordinator
Paulina has been in the dental field for over 10 years and she loves to work with people. Her passion is helping all the people and she always does it with a smile and a "happy to do it" attitude. Paulina speaks English and Spanish.
Paulina is a mother of three and she enjoys spending her spare time with her children.
---