"Since I can remember, I have always loved helping people. As a dentist, I am able to help improve people's lives every day. Knowing that my work can help my patients gain back their self-esteem and confidence makes me feel very fulfilled and happy. I am very grateful for being able to serve my patients and improve their lives. I believe that real, personal, true wealth is a feeling of fulfilment, joy, and happiness brought on by what we do for others. My purpose is to serve and help as many people as I can, and leave a lasting legacy." — Dr. Uliasz
Education and Continuing Education
Dr. Paul Uliasz attended Oakland University's biology program in Rochester, Michigan before graduating from Wayne State University with a Bachelor of Arts in chemistry. In 2004, he graduated from the University of Detroit Mercy School of Dentistry, where he obtained his Doctorate of Dental Surgery. During the first four years after graduation, he practiced dentistry in Michigan and Ohio. He moved to Fort Myers in 2008 in search of sunny weather and a smaller-city lifestyle.
Dr. Uliasz is committed to continuous education on a world-class level, to bring his patients the best and the latest available, state-of-the-art procedures and dental advancements. In 2010, Dr. Uliasz completed the prosthetic program at the Misch International Implant Institute, which is regarded as the top implant surgical and restorative institute in the world.
In 2012, Dr. Uliasz completed the curriculum at the Dawson Academy, which is an advanced dental education course for dentists who are dedicated to learning the principles and skills necessary for the successful practice of comprehensive, quality dentistry, with primary concentrations in occlusion, temporomandibular joints (TMJ), and comprehensive aesthetic restorative dentistry. The Dawson Academy is viewed as one of the top advanced dental centers in the world for dentists committed to providing patients with comprehensive dental care.
In 2015, Dr. Uliasz completed the ultimate graft course presented by the Pikos Implant Institute. He was also recognized as a top dentist and featured in the 2015 edition of the Leading Physicians of the World. In 2013, Dr. Uliasz completed the master's program at the International Implant Dentistry Program in Miami. The same year, he also received mastership status from the International Dental Implant Association and became a fellow of the International Congress of Oral Implantologists.
Through further postgraduate training and study, Dr. Uliasz hopes to enhance and improve his career further beyond the experience he has already attained. His goal is to direct all acquired skills and knowledge throughout his career as a dentist into providing the best quality of care for patients of all ages.
Professional Affiliations
American Dental Association
Michigan Dental Association
Florida Dental Association
West Coast Dental District Association
American Academy of Cosmetic Dentistry
International Congress of Oral Implantologists
International Dental Implant Association
International Association of Dentists
Lee County Dental Society
Outside the Office
Dr. Uliasz was born in Krakow, Poland and moved to Detroit when he was 14 years old. He lived most of his life in Michigan until he moved to Fort Myers in 2008.
Dr. Uliasz and his wife Erica have two young children — daughter Avery and son Gavin — as well as two spoiled puggles. Erica is a biologist, environmental consultant, and recently completed the 2017 Ironman Triathlon World Championship in Kailu Kona, Hawaii.
Despite spending 70 hours a week in the dental field, Dr. Uliasz manages to spend quality time with his family, stay active, and maintain diverse interests. He enjoys music, reading, swimming, skiing, running, and traveling. His attraction to water-related activities has led him to become an advanced open-water scuba diver.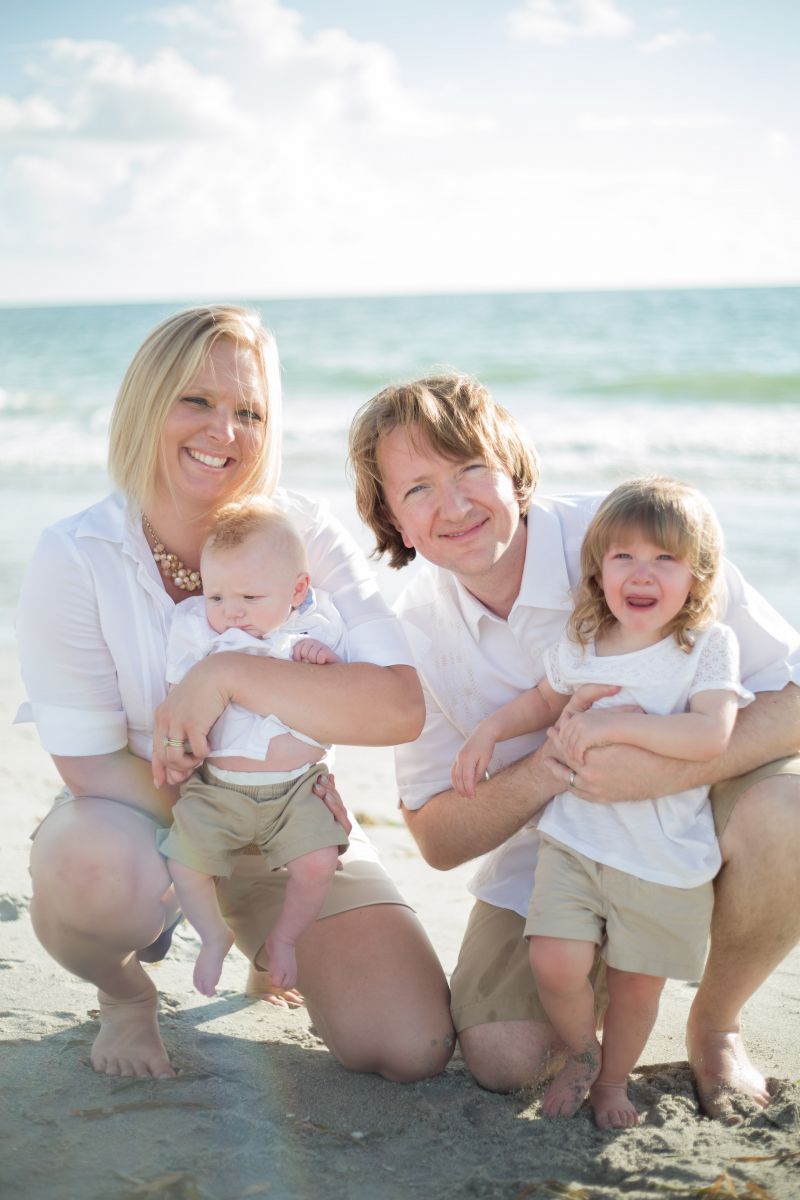 In the Community
Dr. Uliasz and his team have created a giving office culture by donating their time, skill, and resources to those who cannot afford dentistry. In November 2014, Dr. Uliasz started the First Annual Free Dentistry Day at his practice, when anyone age 18 and older can come in and have a dental cleaning, extraction, filling, or root canal therapy done for free.
The team treats at least 145 patients on that day and donates more than $65,000 of dentistry to our community. On a global level, Dr. Uliasz has traveled to the Dominican Republic on mission trips where, together with other dentists, he has performed surgeries and bone grafts, placed implants, and helped many patients restore their teeth.